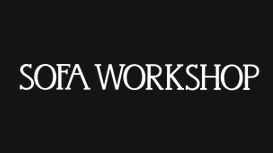 Our sofa specialists are here to help and can advise you on anything from colour to comfort. We've been on a mission to make the world a more comfortable place for nearly thirty years. Over that time we've learnt an awful lot about what makes a great sofa. Perhaps the most important thing we've learnt, which sounds obvious, is that all our customers are different. We've learnt comfort is subjective; some of you love to sink in to a generous plump feather filled sofa and some of you prefer slicker, less sinky foam.
It's because you're all so different that we make our sofas to order, especially for you, in our British workshops. And it's because we make them like this we can offer you options. No one can match us for choice. In addition to our 56 standard styles and sizes we can customise nearly all our designs to perfectly suit you. This could be as simple as making it a few centimetres wider or changing the seat filling from feather to fibre.
---
Reviews and Ratings
We do not have any reviews about Sofa Workshop - Bristol available right now.