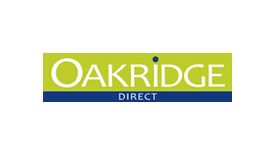 With sofas at these prices you would be forgiven for questioning the quality of our furniture. After all, if something is on sale for half the price at which it is available in the shops, how good can it actually be?
To understand how we work, it is important to remember that all our products are manufactured in one of our four workshops in South Wales by our expert team of craftsmen, many of whom have been with us since we started up over 30 years ago. We supply all our sofas direct to the public, cutting out the retail middleman and all retail costs and profit margins. We don't have any costly showrooms, big advertising budgets or ridiculous financial gimmicks. We just offer excellent British Made Sofas direct from the manufacturer at a fraction of High Street prices.
Unlike the majority of furniture sold in the UK today we refuse to supply cheap imported furniture but rather insist on continuing to manufacture in the UK, thereby ensuring the highest standard of quality control.
---
Reviews and Ratings
We do not have any reviews about Oakridge Direct available right now.